So as promised, I've finally got around to uploading some pics.....
This is Hyams Beach at Jervis Bay...in the Guiness Book of World records for having the whitest sand in the world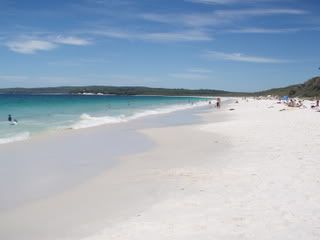 and this is Murrays beach, just up the road from Hyams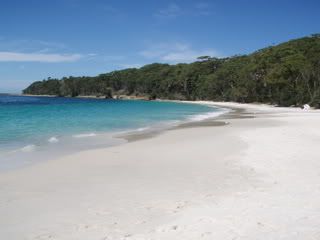 A wild kangaroo we spotted at the Botanical Gardens in Jervis Bay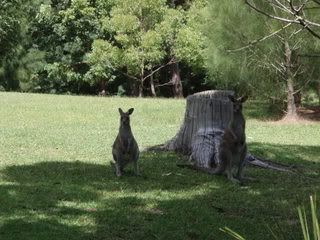 At our friends wedding on Saturday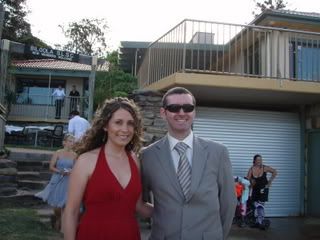 Gemma and Garry during the ceremony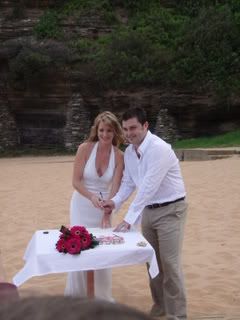 Some pics of the Take That show at Martin Place I went to see the other day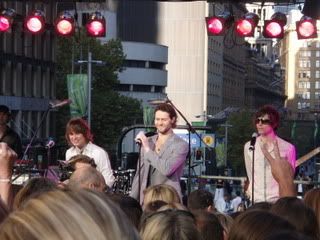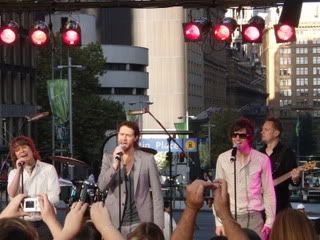 with the Sunrise show presenters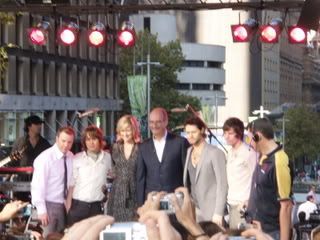 A shot of Mum at the Harbour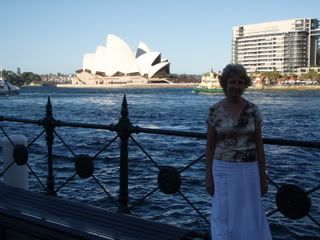 Imagine our shock when we returned from the supermarket and saw this hulking great spider on our wall!
The picture frame on the wall in the pic is 42cm in length, so you can sort of get the idea of how big the spider is....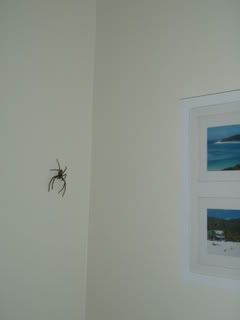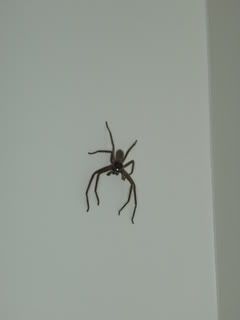 we thought about putting our hands in the picture so you could get more of an idea of the size, but thought better of it!! I was only saying to someone the day before I saw this that I'd been here for 2 years and only saw one big spider, that'll teach me! I'm not sure if it's bigger than the one I saw last year, but it's big all the same, I'm so glad Jason was here to dispose of it!!
Which reminds me, it was my 2 year anniversary here a couple of weeks ago!